Assessment solutions: fast, clear and objective.
Professional aptitude testing: efficient, modern and to the point
For your recruiting and the development of your employees, you will find online tests for all target groups at ITB: from apprentices to top executives. They measure various cognitive competencies and personality dimensions, such as logical thinking, learning ability, training maturity, digital competence and leadership motivation.
All tests are delivered via our own state-of-the-art online platform IONA, which is securely and reliably hosted on EU servers.
You want a holistic aptitude diagnostic process? We will be happy to advise you on the concept and integrate tests with interviews, assessment or development centres, for example. This way you can assess people's aptitude and potential from different perspectives and make well-founded decisions.
Scientifically sound tests instead of mumbo jumbo
You will be able to rely on using serious and fair procedures and not jeopardise your employer branding with second rate procedures.
ITB online assessments are developed, evaluated and regularly reviewed according to the rules of psychological aptitude diagnostics. On the basis of extensive data, we continuously analyse various quality criteria and further develop test procedures where necessary.
We present the results in short procedural notes or comprehensive test manuals, which you are welcome to request. We are also happy to explain to you how to interpret the results from the evaluation studies.
By using scientifically tested procedures, you receive valid results and that your applicants and employees get a good impression. A plus for your employer branding – and you can avoid wrong hires.
Knowledge and experience instead of trial and error
If you want to be sure that you get expertise and experience: Our consultants have a degree in psychology (master's or diploma), specialise in psychological aptitude diagnostics and are specially trained in the development and use of test procedures. They are also certified according to DIN33430, which describes the requirements for job-related aptitude testing.
And we haven't just been doing all this since yesterday. Since 1971, we have been developing tests for the most diverse areas of application: from short cognitive tests to personality tests to the assessment of digital competence – for trainees, specialists and managers. In countless projects at home and abroad, we have gained experience and learned how to meet our customer´s needs.
We have pooled decades of expertise in the development of tests for the selection of students for state and private educational organisations in our Institute for Test and Talent Research.
Comprehensive counselling instead of a patchwork quilt
Do you want a holistic process for selecting employees? Do you want to support your recruiters in their work optimally? You want to avoid a patchwork quilt of individual tests and tools that you put together from different providers?
You receive comprehensive advice from us: we will analyse your needs, develop efficient processes or a holistic concept for the selection or development of employees.
In addition to test procedures, you can use interviews, assessment centres, development centres, training or coaching to optimally deploy and develop talent: We support you with innovative ideas and instruments – all from a single source and tailored to your needs.
As experts in aptitude testing, we know which competencies are best assessed with which method, how you can proceed as efficiently as possible and how you can make the best possible personnel decisions.
Great candidate experience instead of annoyed applicant
Our online platform IONA is modern and intuitive – on the smartphone, tablet or PC: Participants can work on their test where and when they want. You thus offer your applicants maximum flexibility.
IONA has been consistently adapted to today's "viewing habits": with a modern look and intuitive operation. The special plus: IONA can be adapted to your corporate design (e.g. logo and colour scheme) so that your applicants get a uniform impression.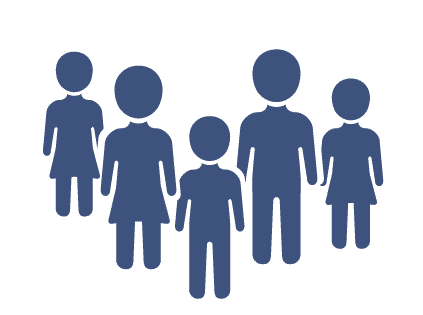 For efficient and quick work: IONA supports you.
The ITB online assessment platform IONA can be connected to your application management system via an interface or seamlessly integrated into an application portal. This allows you to use ITB online assessments in your established systems without media disruption.
As soon as a person has completed a test, HR managers receive notification that results have been received. With just a few clicks, you can see all test scores at a glance – from all applicants in your organisation. No complicated training is required to interpret the results.
Simple cost structure instead of licensing or costly software training
The following applies to all our cost models: you pay no set-up fee and also no monthly fee for the tests.
You have the choice:
You simply pay per test execution. f you need a larger number of test executions, use several different tests or pay in advance, it becomes cheaper.
Do you expect a very large number of participants? Then you can also count on a flat rate, i.e. a guaranteed all-inclusive price.
In addition, you get a full and efficient introduction to our software and the evaluation. You do not need to be licensed or undergo extensive training.
Always available: "Zero downtime" instead of technical malfunction
Our online assessment platform has been designed from the outset to be robust and reliable when you need it – always.
The data centres we use are connected to the internet multiple times. We can carry out maintenance on the fly without interrupting participants. No downtime means you can concentrate on other tasks without worry. Here you can see transparently how high the reliability of the platform is.
We are constantly developing IONA: in-house, with our own permanent staff. This allows us to react quickly to the needs of our clientele and make almost anything possible! If you are interested in what new technical features have been added recently, take a look at our Changelog. We are proud of the energy with which our IT team is constantly improving the technical platform.
Data protection according to European standards instead of data leaks
The data of your employees and applicants deserve the greatest possible protection; the data protection officers in your own company also attach great importance to this.
We play it safe: our servers are located in France, in redundantly connected ISO 27001-certified data centres. No subcontractors are involved that are based outside the EU (i.e. no Amazon, Google, etc.). All data is highly encrypted – during transmission to you, of course, but also on the servers. Our external data protection officer will be happy to explain all our security mechanisms in a direct conversation with your data protection specialist. This way, you will have no problems in case of queries from your data protection officer.
Accessibility instead of discrimination
To ensure equal opportunities for all participants, IONA is barrier-free in accordance with the Barrier-Free Information Technology Ordinance BITV 2.0. Our online assessment platform has undergone a BITV test accompanying its development.
We will be happy to advise you on a fair, non-discriminatory selection process: the recording of the really relevant competences and the appropriate test procedures. We also support you with requested disadvantage compensation for individual applicants.
Secure test administration at any location
You want to be sure that a test is administered without "cheating" and that the test result is therefore really correct? For this, testing under supervision is the usual solution: on the premises of your company or in test centres that we organise for you.
Or you can have the tests administered at home – with so-called proctoring, i.e. supervision of the participants by a technical solution and external examiners who guarantee that the test is accepted in accordance with the rules. The identity of the test takers is checked and the entire test process is monitored. People helping in the background, additional browser windows, screenshots, tools that are not allowed – everything is noticed by the technology or the examiners.
Advantages for the test takers: They save long journeys and can work on the test comfortably at home.
Advantages for your organisation: You save travel, personnel and room costs for the administration and remain able to act even if personal meetings are not possible.
Proctoring (test processing at home under supervision) with IONA:
The data processing is of course 100% DSGVO-compliant and takes place entirely on EU servers, without the help of US hosting providers.
We also meet all the requirements of the State Commissioner for Data Protection and Freedom of Information of Baden-Württemberg. (https://www.baden-wuerttemberg.datenschutz.de/handreichung-zu-online-pruefungen-an-hochschulen/). This defines very high technical and organisational requirements for online checks that take place with home monitoring.
Do you have any questions? We are happy to answer your questions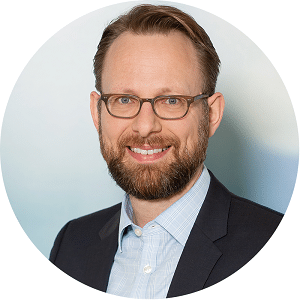 +49 151 180022-78
alexander.zimmerhofer@itb-consulting.de