Full-service diagnostics with a love of detail, but also a view of the "big picture".
The Berufsgenossenschaft Handel und Warenlogistik (BGHW) is the statutory accident insurance institution for insured persons and entrepreneurs in the trade and goods logistics sector. In Germany, its 1800 employees support around 378,000 companies in preventing occupational accidents and diseases through targeted prevention. In the event of a claim, the BGHW pays for the living expenses of its 4.6 million insured persons and provides rehabilitation.
Suitability diagnostics from A to Z
For BGHW, we designed the selection process for the management. . In doing so, it was important to provide holistic support for the entire selection process. First of all, a competence model was developed within the framework of a thorough requirements analysis, on which the process was based. In addition, we supported BGHW in the job advertisement and pre-selection of suitable candidates based on the written application documents.
In a second step, two diagnostic procedures were used. First, a tandem of ITB consultants interviewed the applicants about their interdisciplinary competences. This was followed by a potential analysis procedure with simulation elements such as case studies and staff interviews. We tailored this procedure precisely to the needs of BGHW and the target group for applications, and finally also accompanied its implementation. It was carried out together with observers from BGHW in order to be able to cover professional and interdisciplinary requirements equally well.
Employer branding and employee loyalty
Afterwards, all applicants received transparent feedback. In terms of employer branding, special attention was paid to the unsuccessful applicants, who also benefited from a detailed assessment and informative development measures. This ensured that added value was created for everyone involved.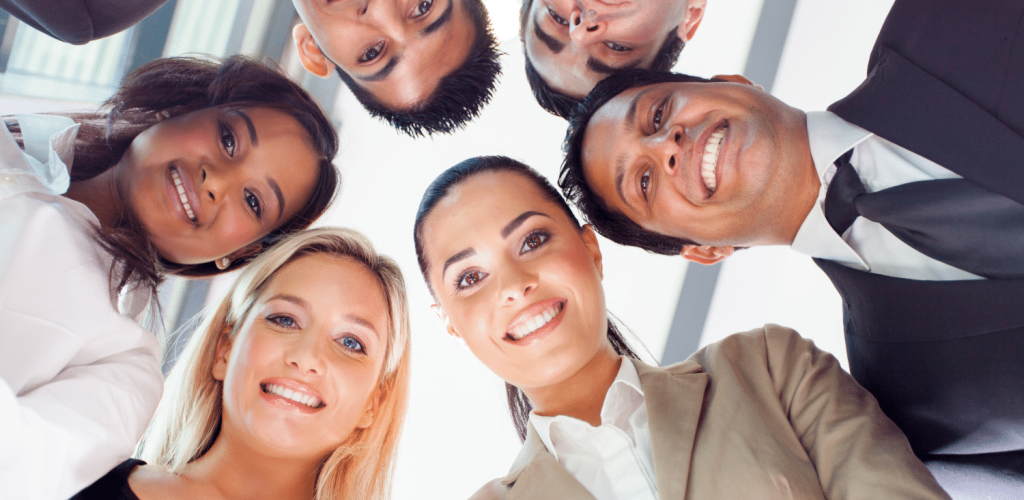 International chemicals group relies on modern online selection process for apprentices
LANXESS AG is a leading specialty chemicals group whose products make trains safer and cars lighter, for example, but also colour the Eiffel Tower. In 2018, the group generated sales of EUR 7.2 billion with 15,400 employees in 33 countries. The group relies on our expertise when selecting its junior staff.
Lean selection processes and strong employer branding
LANXESS trains motivated young people in three areas of activity: commercial, industrial-technical and scientific. Dual students also start their professional lives at LANXESS. Our assignment was to work with the client to design a modern, web-based selection process that would enable the accurate and efficient selection of young talent. A short time-to-hire and an attractive combination of aptitude diagnostics and personnel marketing were particularly close to LANXESS' heart. Last but not least, the new selection process was technically designed in such a way that the HR department could smoothly manage the applicants from the first contact to the signing of the contract.
Identifying promising candidates quickly
We were able to convince LANXESS of our online test platform IONA. In a multi-stage process, applicants complete tests from home and on-site at the company. The test results are automatically integrated into the application process via an interface between the client's e-recruiting system and IONA.
First, the applicants complete a screening test from home to assess their learning aptitude. This makes it easy to filter out particularly promising applicants. These people receive an invitation to the more detailed test procedures at LANXESS on site. Depending on the course of training or study, applicants complete different combinations of our ability tests (ITB-START) and knowledge tests (ITB-FACTS). The tests range from short tests to assess knowledge of chemistry to tests to assess physical-technical understanding to English language tests. The test items are designed visually and in terms of content in such a way that they have a high degree of visual validity for the participants and provide a quasi-preview of their later work.
Close exchange and short reaction times
We worked out the exact composition of the test modules with trainers and HR managers in requirements analysis workshops. This is a concrete example of the cooperative development and implementation of the new selection procedure. In the course of the project, we implemented minor adjustments, new focal points and evaluation approaches together quickly and in close exchange. In this way, we offer our clients a sustainable overall solution that we can adapt flexibly to new requirements.
A traditional company makes itself fit for the future with
digital competence fit for the future
We often advise companies that are very successful in a very special niche, perhaps even world market leaders, but hardly anyone knows their name. It's different with the Sparkasse, because everyone does know it. No wonder, because savings banks have been around for over two hundred years and the Sparkassen-Finanzgruppe comprises 385 savings banks with more than 13,000 branches nationwide.
One organisation – one competence model
A highly decentralised organisation with a long tradition is a very special challenge for HR. The Management Academy of the Sparkassen Finanzgruppe has brought us on board for three projects so far, all of which are related to digitalisation. First, we jointly designed a new and modern framework competence model for the entire organisation, in which the strategic orientation towards new media and future technologies plays a central role. It was important to us that the new competency model was not created "on the greenfield", but rather that it integrated tried and tested elements in an appropriate way and standardised them throughout the company. We mastered this task with a combination of our best practices and a great deal of experience from the organisation itself. Together with experts from the Management Academy, we developed and facilitated workshops in which we gathered the know-how and support of many stakeholders. Gradually, the "digital competence" of the employees crystallised as a success factor.
Online fitness check with added value for participants
How do employees with high digital competence behave? This question was discussed again in concrete terms in the second project when, together with the Management Academy, we designed a tool for web-based competence diagnostics that records the digital fitness of employees in simulated everyday situations, for example when advising customers. With the help of the online tool, we generated a comprehensive individual report for the participants for their personal development.
On the pulse of time with asynchronous video interviews
We used our special expertise in the development of modern test procedures in the third project. We developed a guideline for time-shifted interviews in which the digital competence of apprentice applicants is recorded. What is new and special about video recruiting is that applicants can plan the interview in a way that fits best into their own schedule. An HR trend that is proving to be a real efficiency booster.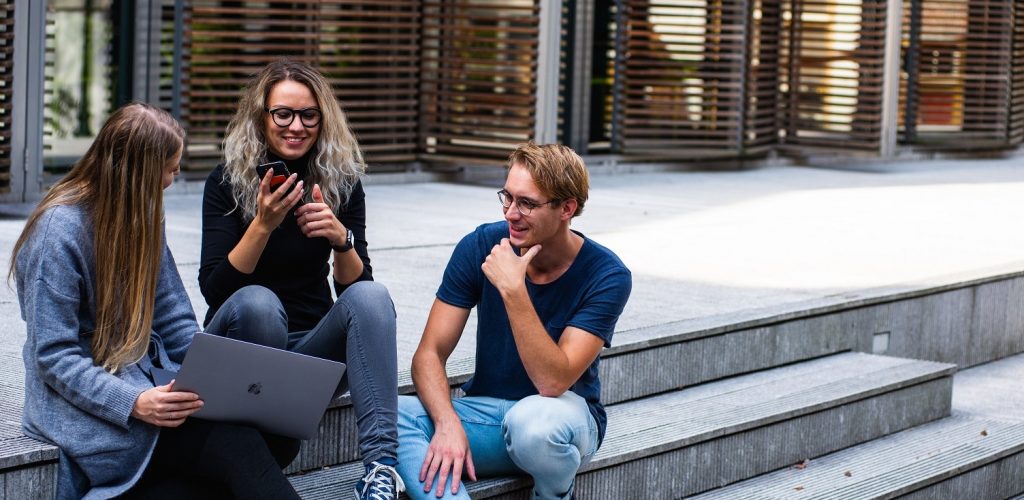 Discovering professional talent
- A multi-stage selection procedure for study scholarships
ITB assists in the selection of scholarship holders for BMBF funding
On behalf of and with funds from the Federal Ministry of Education and Research (BMBF), the Stiftung Begabtenförderung berufliche Bildung (SBB) (Foundation for the Promotion of Gifted and Talented People in Vocational Education and Training) manages the "Aufstiegsstipendium" (Advancement Scholarship), which is aimed at vocational talents. Every year, around 1,000 grants can be awarded for a first higher education course leading to a professional qualification – full-time or part-time. With a total of over 11,000 scholarship holders at more than 300 universities since 2008, the upgrading scholarship is one of the largest study scholarships in Germany.
One of the many success stories is that of Cihan Ayaz from Berlin: After graduating from secondary school, he wanted to be independent quickly and found a job at a cleaning company. He also took the opportunity to train there as a building cleaner and then worked for four years in the profession he had learned. "I enjoyed the work, but I wanted to get ahead. Then I had the idea to catch up on my A-levels and study" – physics, majoring in theoretical physics. "Because the scholarship supported me so much during my studies, I also want to give something back," says Cihan Ayaz, who, after completing his Bachelor's degree, has now also completed his Master's degree with distinction. The scholarship holder therefore got involved several times in the selection interviews and encouraged applicants.
Selection procedure combines online application, online test and interviews
From an aptitude-diagnostic perspective, we faced two major challenges in designing the selection process: Firstly, the scholarship programme is aimed at committed professionals with vocational training and practical experience. Consequently, the applicants bring very different skills and characteristics. Secondly, the number of applications is so large that the selection process must be particularly efficient.
In close coordination with the BMBF and the SBB, we developed a multi-stage selection procedure that includes the elements of online application, online test and interview. The internet-based selection steps are suitable for initiating an application process with a very large number of applicants. In the subsequent interviews, there is also the opportunity to establish personal contact with the applicants and to get to know them in their individuality as "professional talents". We prepare the jurors for the interviews with online and offline training. In the ongoing evaluation of the selection process, we prove, among other things, that a high level of standardisation is also maintained at this point.
Leading teams safely through change processes
- A tailor-made training
for executives and specialists
International automotive supplier as client
The automotive supplier NGK SPARK PLUG EUROPE GmbH distributes spark plugs and glow plugs, sensors and ceramics for technical applications as a preferred partner and original equipment supplier for series production of 45 automobile and engine manufacturers as well as the specialised trade. It is the world market leader in the spark plug and lambda sensor segment. 14,500 employees contribute to the company's success at its headquarters in Japan as well as in sales companies worldwide.
Conceptual design in close cooperation with top management (Executive Board) as well as human resources and organisational development.
"How can we prepare our executives as key change agents for a future we don't yet know?" The Executive Board and Human Resources and Organisational Development of NGK SPARK PLUG EUROPE GmbH approached us with this question. In close cooperation, we designed a training programme for the three top management levels to prepare them to lead employees and colleagues safely through change processes and to lead themselves. We consistently focused on the existing competencies and strengths of the NGK SPARK PLUG EUROPE GmbH culture, which needed to be preserved. In addition, we analysed real-life, success-critical situations to see how NGK SPARK PLUG EUROPE GmbH could take advantage of them to be even more profitably positioned for the future; these situations were collated with the later participants of the programme to ensure a close fit with their professional challenges.
In a series of internationally rolled out training modules aimed at providing participants with practical knowledge and skills, key leadership topics and challenges were covered, such as: How do I as an executive manage to motivate every team member equally in a diverse, intercultural team? How can I promote a positive, constructive culture of error to enable learning and innovation?
Participants and everyday transfer in the focus of the training
In designing and implementing the programme, ITB Consulting was confronted with various, sometimes contradictory requirements: On the one hand, the training programme had to cover all important leadership topics, but on the other hand, the participants had very busy schedules that did not allow for long training days In addition, the programme had to provide immediately applicable impulses, but at the same time not only convey elementary knowledge. Furthermore, a consistent, "typical NGK" leadership culture was to emerge through the programme, but the participants were all at completely different starting points. Furthermore, it was necessary to roll out the training not only with participants at the German location, but also internationally. We met these challenges through the following measures:
Many practical elements and a very small amount of theory: the participants could try out and practise new approaches and behaviours directly and thus also transfer them directly into everyday life.
Several short training sessions of three hours each; this made it easier to integrate the training into everyday operations.
Conducted with two experienced ITB trainers per group, so that practice sessions and reflection could be closely accompanied.
Integration of the participants' personal topics and questions, so that they were able to take away immediate answers to their personal challenges.
Conducting the training in English with the internationally mixed teams.
The feedback was positive all around: even the initially sceptical participants were swept away by the dynamics of the practice-oriented approach and actively participated. In addition to the individual learning progress, the training also brought about team and network building among the participants. This is an important step towards preparing the executives for the change to be expected in the future.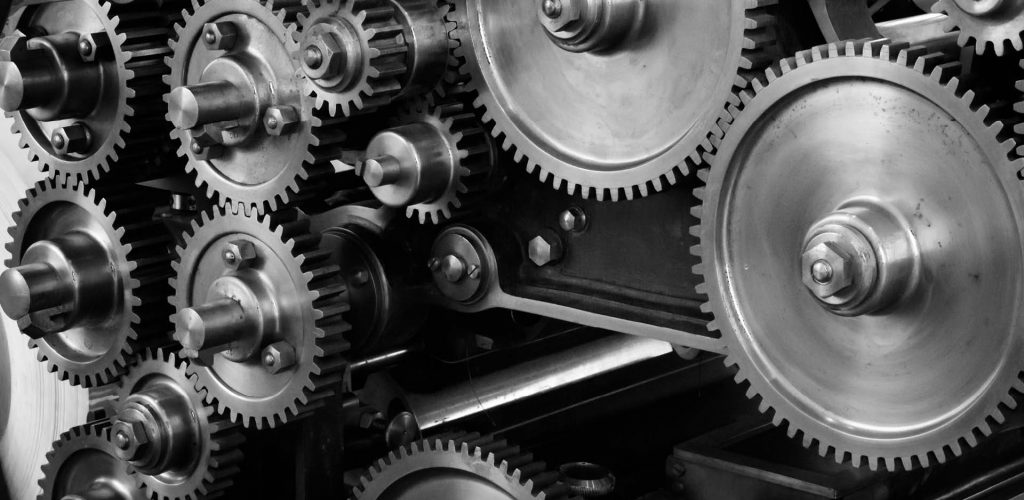 Internationally active auditing company relies on feedback from different perspectives
In many companies, the topic of management development is becoming increasingly important in order to not only retain high-potential employees, but also to be able to develop them effectively. Together with ITB, an internationally active auditing company has carried out an extensive 360° feedback project for this purpose. The technical possibilities that have been developed in the last few years offer great advantages in terms of a low-effort and at the same time profitable implementation.
Flexibility and accuracy of fit throughout the process
ITB helped shape the process from start to finish. First, a questionnaire based on the company's own competence model was constructed together with the commissioning parties. This was the basis for the content of the survey.
In a second step, ITB provided the questionnaire in the corresponding web application and supported the planning of the survey. The in-house application enabled the process to be flexibly adapted to the needs and wishes of the client, without detours via third-party providers. In addition, ITB advised on issues such as the internal communication of the survey in order to ensure its profitable use.
Promoting an open and appreciative feedback culture
After successful testing in a pilot project, the survey was finally rolled out company-wide. More than 1,000 professionals and executives took advantage of the opportunity to receive feedback from different perspectives and to reflect on themselves. ITB provided technical and content support during the course of the survey and evaluated the entire survey at the end in order to work out overarching points of contact for further organisational development together with the client.
Stay up to date with our newsletter