Selection process for apprentices
Find and retain the right apprentices for your company

Apprentice selection as an HR challenge
The selection of suitable trainees is a major and ever-increasing challenge for many companies.
More and more young people are aspiring to study, while at the same time the overall number of school leavers is steadily decreasing. Today, good applicants can virtually choose where they do their training; on average, training applicants receive three acceptances. At at the same time, more and more training places remain unfilled. For human resources work, this means less commitment on the part of applicants and often also a lower average level of qualification; many training managers complain about a decline in general training maturity.
Through sound diagnostics, you can ensure that your future trainees have the qualifications that are really important for successful training. At the same time, processes for your company can be lean, easy to run and modern in order to tip the scales in favour of your company for the best applicants. As you know: the selection process is the first impression a potential new apprentice gets of your company.
We offer various selection processes tailored to apprentices that can be flexibly altered to your needs. They range from short Online-Tests to assess analytical skills to Assessment-Centres centres of variable scope. We present the tests on our in-house test platform, which is constantly being developed further and can also be visually adapted to your needs.
Tips and tricks for an effective and appreciative selection of trainees
A good selection can only succeed if future requirements are already taken into account in the best possible way during the selection process. Therefore, there should always be a good and professional requirements analysis at the beginning, in which the goals of all parties involved can be worked out in the best possible way.
Speed is everything when it comes to hotly contested groups of applicants. Automate processes with digital testing procedures. Automate processes with digital testing procedures. This saves you resources, while applicants also benefit from not having to travel and being able to choose when they want to take tests.
To make a lasting impression, a positive application experience is key. Fairness, transparency and openness contribute to this. Herein, you get support by our high quality standard for selection processes. This, we develop together with you in special sessions. In this way, all your training places will be filled with suitable applicants in the future.
We share more tips for a successful trainee selection in the video:
Short test to assess cognitive abilities: ITB-ICOS
There is almost no getting around intellectual abilities when it comes to selecting employees: Those are among the abilities that best predict professional and educational success, which has been scientifically proven many times. That's why many companies use test procedures as a first step in the selection process, which provide a picture of these abilities in a very short time. One of these is ITB-ICOS .
High value advantages for you: ITB-ICOS has a high response rate due to the short time it takes to complete the test and can be done conveniently at home. The scientifically sound and at the same time attractively prepared content guarantees the balance between good selection and a pleasant candidate experience. At the same time, a standardised test procedure saves HR resources.
ITB-START and ITB-FACTS: Subject-specific test procedures, tailored to your needs
A second step in a professional selection process, after general screening tests, are subject-specific tests. A modular approach that combines various evaluated test modules into aptitude tests that fit a specific apprenticeship position has proven successful. The content can range from commercial to scientific to technical focal points.
ITB offers various modules here under the name ITB-START that measure subject-specific cognitive skills and as knowledge tests when concrete, prior knowledge is required for successful training. ITB-Start can also be conducted easily with very large groups. With our decades of experience, we can help you to determine your exact needs so that you can achieve your goals in the best possible way.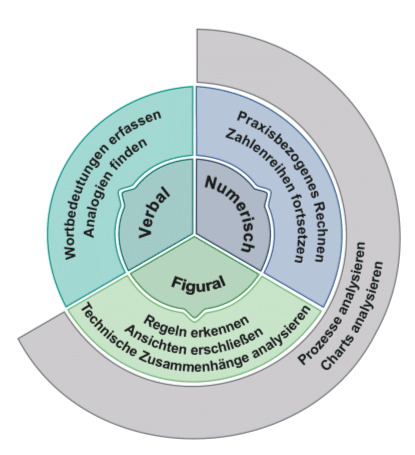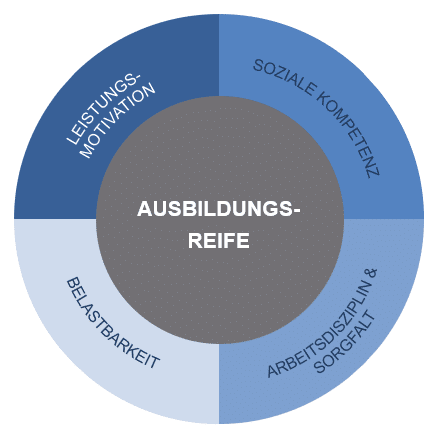 There is an increasing focus on training maturity: ITB-TAP
Of course, cognitive skills are not all that matters when it comes to working together. Trainees must also have certain soft skills, which include, for example, conscientious work or communication skills. Test procedures that also look at softer factors are therefore becoming increasingly popular. We summarise them under the term "training maturity".
TheITB-TAP is such a test procedure in which applicants have to assess realistic and job-related scenarios and decide on a good course of action in these cases. In this way, training maturity can be assessed in a good and scientifically sound way even without an actual work sample.
Interviews and assessment centres: The final selection step
Once you have narrowed down the group of applicants with test procedures, the process often ends with interviews or short assessment centres , where you can get to know the participants personally. At the same time, the participants get a direct impression of your company as a potential employer.
You get intwerview guidelines from or short exercises such as mini-case studies, self-presentation elements or interview simulations that can be embedded in your interview. Short assessment centres with group exercises can also round off the picture.
A resource-conserving and people-oriented approach is important to us. Moderation guidelines or training for interviewers and observers provide security. At the same time, they ensure objectivity and fairness and guarantee that applicants gain the best possible impression of you.
You want to know more about selection procedures for apprentices? We are happy to answer your questions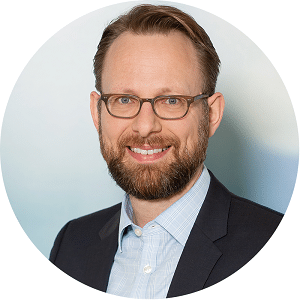 +49 228 82090-39
alexander.zimmerhofer@itb-consulting.de
Stay up to date with our newsletter