Identifying and developing talents
Making organizations successful
We are your strong partner in the areas of personnel assessment and management diagnostics, personnel development and strategic HR consulting. We support universities and organizations in all matters regarding the selection and development of talents.

We are your competent partner when it comes to strategic and operative HR/personnel work. Our core competence lies in the design of scientifically sound procedures for personnel selection and development.
We support you in the development of successful and holistic talent management systems: Our services range from the selection and staffing of employees to the assessment of potential and performance, alongside the development of individual areas of competence or the leadership culture in your organization. We are right behind you, supporting you with our expertise and experience, our concepts and products and, of course, all of our ideas.

For more than five decades, we have been developing scientifically sound selection procedures for universities, educational institutions and scholarship organizations. This makes us Germany's leading provider of general and subject-specific student aptitude tests. Our products and projects include, for instance, the TMS medical test and the selection test for the scholarship organisation "Studienstiftung des deutschen Volkes".
We provide our consulting services to educational organizations, design optimal selection processes and offer universities full-service solutions for selecting students for Bachelor's and Master's programs.
Successful organizations through individuals who fully unfold their talents.
We achieve our goal through utmost scientific rigour, a keen sense for trends, innovative ideas, empathy for individuals and organizations, closeness to practice and more than 50 years' experience in consulting organizations.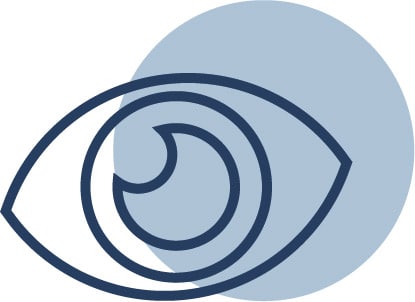 Fostering a positive leadership culture
Developing leaders
Identifying, retaining and developing talented individuals
Staffing vacancies
Selecting apprentices & trainees
Training skills & competencies
Aligning HR tools
Evaluating the current level of competency
Empowering HR managers
Working in a digital and agile world
Selecting students for universities and other educational institutions
We offer you the solution.

"ITB Consulting has proven themselves to be a unique partner within various different projects: Highly flexible, very goal-oriented, critically questioning and always appreciative, scientifically sound and pragmatic, innovative and reliable… …and also very likeable. We are looking forward to the next joint project!"
Julia Lehmann,
NGK SPARKS PLUG EUROPE GmbH
Senior Manager Talent & Organizational Development EMEA
"We have been working successfully with ITB Consulting in the selection of students for more than 15 years. ITB's consultants have outstanding expertise and they support us expediently and reliably in the implementation of our requests. ITB Consulting's test of students' cognitive ability is very suitable for assessing and comparing theoretical knowledge and also for general intelligence and related skills. The results provide a reliable prediction of students' success."
Juliane Abbrederis, University Sankt Gallen
Head of Admissions and Crediting Office
"ITB Consulting was founded in 1971 as Institut für Test- und Begabungsforschung (ITB) as part of the Studienstiftung, and we have been working with them in the selection of students for scholarships for many years. ITB has developed our selection test that has proven to be highly effective in the selection of applicants. For us, it is very valuable to have ITB's reliable and competent consultants by our side, reacting flexibly and dedicatedly to new challenges."
Dr. Annette Julius, Studienstiftung des deutschen Volkes
Secretary General
The Scientific Advisory Board accompanies the work of ITB examining critically as well as constructively the scientific foundation or our products.