Basis for personnel recruitment and personnel development
A competency model describes those competencies that employees and executives need in order to perform their tasks in the company successfully. It is derived from strategy and corporate values. It usually includes social and leadership competencies, result-oriented and entrepreneurial competencies as well as analytical and strategic competencies.
Strategic talent management
Any corporate strategy is only as successful as the people who implement it are good. Therefore, talent management always has a strategic mandate: if people with the required competencies are identified, developed and properly placed, together they will achieve their strategic goals. The prerequisite is that your talent management knows the required competencies and makes them the basis of your concepts and methods.
Developing a competence model
To ensure that your competence model encompasses the strategically relevant competences, we include for you all perspectives on corporate success in the development process: Those of the management as well as those of the employees and all relevant stakeholders. We develop the fitting process for your organisation in order to consider all perspectives and incorporate them into the competency model efficiently and yet comprehensively.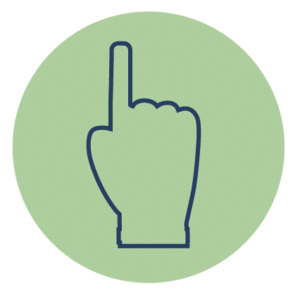 How to recognise a good competence model
The competence model serves as the basis for all personnel recruitment and personnel development procedures.
Up-to-date: It should reflect the current strategy, not the one you had for ages …
Practicable: It has a manageable number of competencies that can also be recorded diagnostically and developed further.
Comprehensible: It contains generally understandable terms and clear definitions – and not just fashionable buzzwords..
Complete: All relevant competence areas for success are covered.
Psychologically appropriate: The individual competencies are defined in such a way that psychologically related skills and behaviours are combined and the competencies overlap as little as possible; only then can they be successfully applied in practice.
Matching the target culture: A widely used and communicated competency model is an extremely effective instrument for your organisational development: It conveys expectations of employees' behaviour and thus shapes the corporate culture.
We support you in the entire process of developing and implementing a competency model.
To do this, we use the most suitable methods for your organisation: Workshops, questionnaires – online or offline, interviews and joint conception meetings. If you wish, we can design the development process together with you as a SCRUM process.